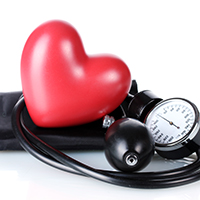 WJ Mangold Memorial Hospital Relaxes Visitation Policy
W.J. Mangold Memorial Hospital and Cogdell Clinic have changed the visitation policy to match the changes in the COVID status in our community. "With the incidence of COVID declining significantly in our community we have decided to relax our visitation policy", stated Vince DiFranco, CEO. "We realize that it is a hardship on patients and their families to restrict visitation as we had to do during the height of the pandemic", DiFranco said.
The following areas will have the new guidelines in place:
Emergency Department: One visitor allowed per adult patient and two visitors allowed for patients under the age of 18.
Inpatient Hospital patients: No more than 2 visitors per patient at a time. Visiting hours are between 7:00 am and 9:00 pm.
Cogdell Clinic: One person allowed per adult patient and 2 people allowed per patient under 18 years old in the clinic.
All visitors in the hospital will still be required to wear masks outside of the patient's hospital room and we encourage visitors to stay in the ER exam room or hospital room unless they are asked to leave by the Physician. Screening of visitors at the door has been discontinued. Masks are available for visitors that do not have one. Also, If a person has symptoms of illness or has a fever, then please do not visit the hospital. Signs will be posted in the treatment areas with more details and instruction for visitors. As always exceptions may be made for special circumstances at the discretion of the physician.