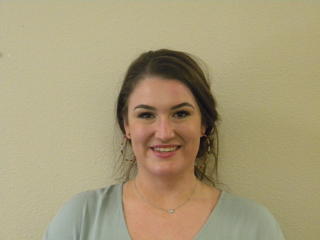 New Nurse Practitioner at Cogdell Clinic-Lockney
The Lockney General Hospital District has recruited another new provider for the clinic in Lockney. McKenzie Milbern , APRN/FNP joined the Cogdell Clinic on March 29th. McKenzie is a Family Nurse Practitioner who will be treating many of the same day appointment patients who call with an acute medical issue.
McKenzie is a native of Lockney and received her Bachelors Degree in Nursing from Texas Tech University Health Sciences Center. She then went on to complete her Masters of Science in Nursing from West Texas A&M University and graduated in December 2020. Before becoming a nurse practitioner, McKenzie worked for four years as an RN in the Emergency Center at University Medical Center in Lubbock. McKenzie,
whose maiden name is Kemp, graduated from Lockney High School and performed many of her clinical training hours at the Cogdell Clinic in Briscoe County with Misty Holt, FNP-C. McKenzie has been an excellent addition to our medical team at W.J. Mangold Memorial Hospital, stated
Vince DiFranco, CEO, "She is familiar with the culture of our community and has allowed the clinic to see more patients that have an acute illness and need to be seen on the same day they call.
Please call 806-652-3373 for an appointment at the clinic with McKenzie or any of the other 6 providers.