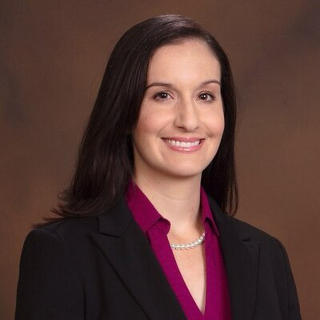 New Physician Joins Cogdell Clinic and W.J. Mangold Memorial Hospital
The Board and Administration of the Lockney General Hospital District are pleased to announce the addition of a new physician to the Lockney medical community. Dr. Megan Janson began her practice at the Cogdell Clinic in Lockney on February 15th.
Dr. Janson was born in Houston, Texas and attended Medical School at the University of Miami Miller School of Medicine. She then completed a residency in Family Medicine at Bayfront Medical Center in Saint Petersburg, Florida. For the past 6 years she has been in private practice in Pembroke Pines, Florida. She is Board certified by the American Board of Family Medicine and is fluent in both English and Spanish. Dr. Janson is also a reservist in the Air Force. She is married with one child and has a sister in El Paso and many other family members scattered around Texas.
"The staff and providers at Cogdell Clinic have been so welcoming to me since my arrival. Given the dedication and excellent reputation of the physicians here, I know that this will be a great place for me to care for patients", stated Dr. Janson.
The hospital CEO Vince DiFranco said, "We conducted a nationwide search for a physician that would be a great fit for our clinic and community. We are fortunate to have found Dr. Janson as we could not have asked for a better physician to take care of our patients."
Dr. Janson practices the full scope of family medicine including women's health and looks forward to treating all members of your family. She is accepting new patients by appointment and is available Monday through Friday at the Lockney clinic.
Please call 652-3373 for an appointment and meet Dr. Janson.